Read Nachos Con Carne anytime, anywhere on Tapas and Webtoon!
(except during class, we don't encourage that)
CURRENT CHAPTER:
"The Honorary Girl"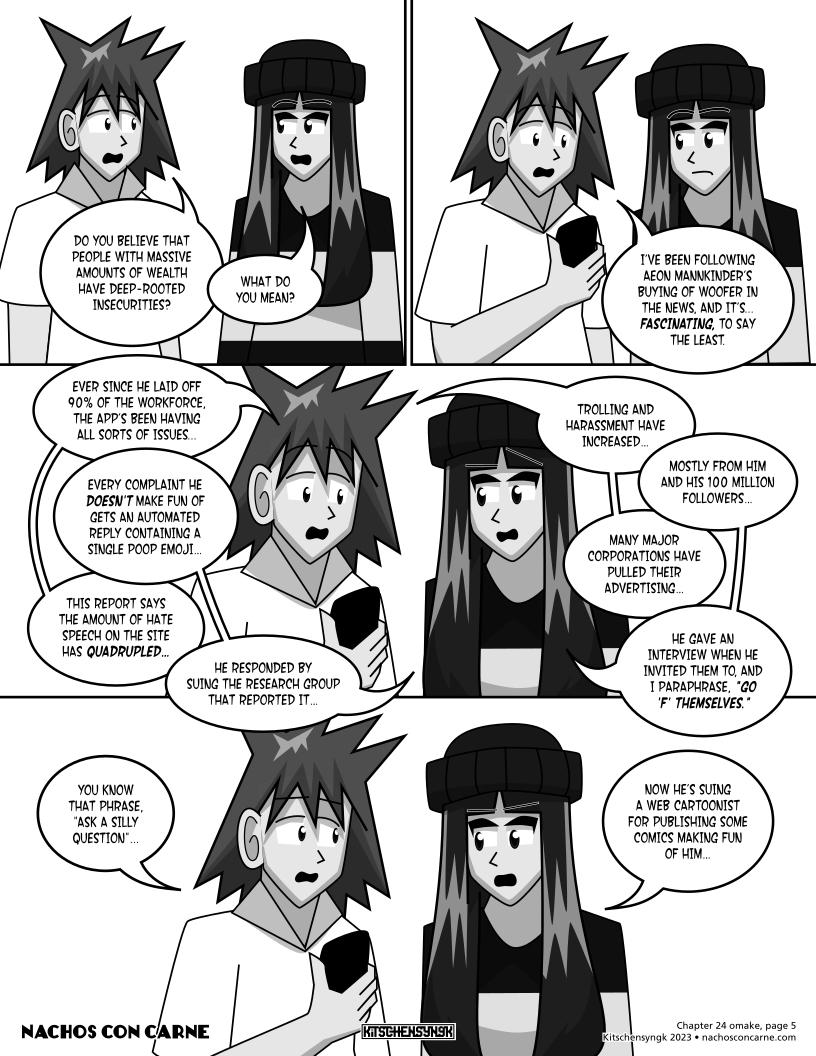 12/8/23
You're in the middle of an 8-page omake. Once that's over, we'll be taking our usual holiday break and will return in the new year. Thanks for reading!

---